Cara Dasher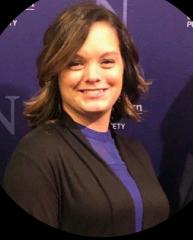 MTU #10
Assistant Director

LETAC, MTU #10

---
Cara started working for LETAC in August 2016. She brings with her an extensive knowledge of office organization. Her previous work history makes her a perfect fit within the LETAC office. Her most recent employment was with a county clerk's office where she was responsible for filing court papers, certifying documents, collecting child support fees as well as a host of other duties related to the office.
Cara grew up in Springfield, Illinois along with her twin sister Candice. Our goal at LETAC is to make sure the right one shows up for work! She currently resides in Sherman, IL with her husband, Jason, and is the proud mother of three children, Makenna, Carter, & Kyndal.
In her spare time, (which she claims she has none), Cara enjoys reading and spending time attending the children's many sports activities.