Riverton Police Dept. Hiring Full Time Officer.
10/14/2021 10:14:00 AM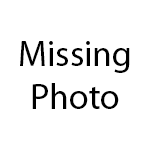 Riverton Police Department is accepting applications for a Full Time Police Officer. Starting pay is $20.34 per hour. After one year, $23.88. After 3rd year, $29+. Cost of Living Raise each August 1st, plus step raises. Applicants MUST have PTI Certification, full and part time accepted. Please see our website at
riverton.illinois.gov
, under Police, to download the application. Or pick one up in person at the Village Hall, 1200 E. Riverton Rd, Monday through Friday, 8am to 4pm. Deadline for accepting applications is November 5th, 4pm.
---
Posted In:
back to Careers