Pawnee Police Department Seeking Police Officers
6/22/2020 10:06:00 AM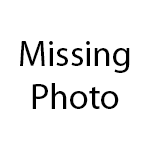 The Village of Pawnee is looking for full-time and part-time Police Officers.
Applicants must be available to work all shifts and some over-nights. The full-time position will include benefits and retirement. Applicants applying for full-time must live within 15 miles of city limits or willing to move within a reasonable amount of time. The Police Department will work with part-time applicants other working schedules; however, there must be a true desire to help fill open hours.
Interested applicants can apply at the Pawnee Police Dept. located at 801 – 5
th
Street. For more information call 217-697-7379.
---
Posted In:
back to Careers