Blue Mound Police Department Seeks Full-Time Applicants
1/14/2020 11:48:00 AM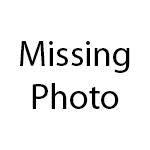 The Blue Mound Police Department is accepting applications for the position of full-time police officer. Applications can be picked up at Blue Mound Village Hall during normal business hours. Experienced police officers may qualify as lateral transfers and are urged to apply.
Completed applications are to be submitted by Friday, February 7 at 5:00 P.M. and returned and or mailed to the Blue Mound Police Department, ATTN: Chief of Police.
• ILESTB Certified Police Officers preferred
• Be of good moral character, of temperate habits, of sound health, and physically and mentally able to perform assigned duties.
• Be at least twenty-one (21) years of age.
• Pass a medical examination
• Possess a high school diploma or GED certificate.
• Possess a valid State of Illinois driver's license.
• Possess no prior felony convictions
• U.S. military must have been honorably discharged.
---
Posted In:
News & Updates
,
Newsletter
,
back to Careers