Kenton Manning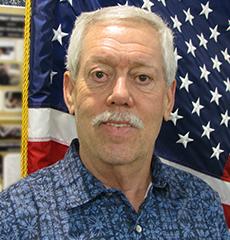 IROCC
Program Manager



---
Mr. Kenton Manning began work as the Illinois Retired Officer Concealed Carry (IROCC) contractual Program Manager on August 30, 2010.
A resident of Pawnee his entire life, his professional career consists of the Illinois Air/Army National Guard, Springfield Police Department, Illinois Secretary of State Police, Private Business, Four (4) term elected Village President of Pawnee, Illinois, and Corporate President for Common Thread Farms, a farming, hunting, outfitting corporation in Schuyler County, Illinois.
Kenton is married to Joette (Floyd) Manning, with three (3) adult children, Jeremy (spouse Lisa) Strawn, Sarah (spouse James) Maley, Morgan Manning, and four adorable grandchildren.
LETAC & IROCC staff love working with Kenton. His soft-heartedness and jovial attitude, as well as his dedication to serving law enforcement, particularly those participating in the Concealed Carry programs, have endeared him to us all.