Class Cancellation Updates
3/17/2020 9:20:00 AM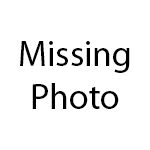 Due to the unexpected turn of events in our nation regarding the COVID-19 virus, our MTU has taken steps to insure that students and staff are properly protected from unneccesary exposure. Internal classes have been cancelled through May 30th. All students have been notified.
The
Drug Recognition Expert
class scheduled for April 20th at Macon County Law Enforcement Training Center
is CANCELLED.
The
MFT
class scheduled for the Springfield Police Academy on March 21, 22 and 28, 29
is CANCELLED.
Please check our calendar for any other cancellations. It is kept up-to-date as the cancellations occur.
---
Posted In:
News & Updates
,
Newsletter
,
back to News